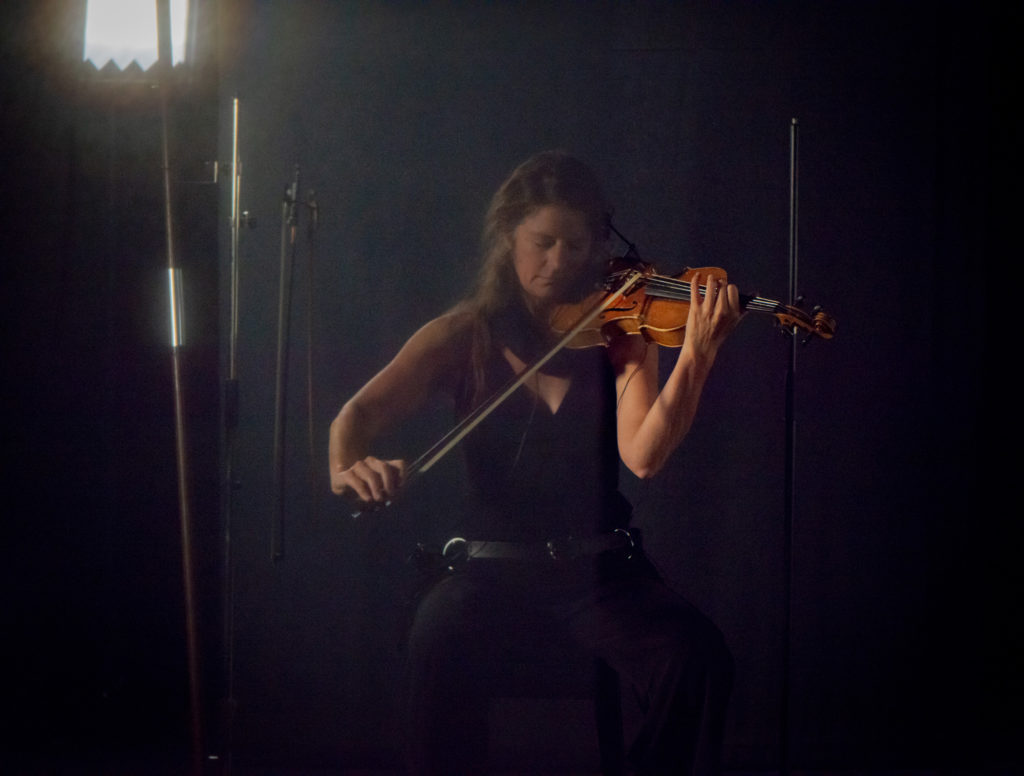 Patricia Bosshard is a Swiss violinist, improviser and composer. Her work encompasses performance, improvisation, composition, electro-acoustics, field recording and electronics, in a deeply reflective approach based on the 'nomadic' process of creative practice.
She develops her own language from experimental, improvised and electronic music, paying particular attention to sound, its meticulous transformation and its development in space and time.
Her compositions reflect her work with electroacoustics and electronics, and give voice to her questioning of our surrounding sound world.